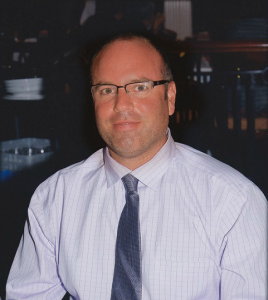 In 2006, I started selling used books on Amazon to curb my online poker addiction.  From 2003-2005, I pretty much just played poker.  The idea of making money online fascinated me.  However, poker was starting to get addictive. Plus, I wasn't making any money.  I was just another wannabe watching the World Poker Tour on TV.  Luckily, I discovered how to sell books on Amazon, and it motivated me to quit playing poker for good.
Selling books was so much better than poker.  In poker, it is a zero-sum game.  There is one winner and one loser.  However, with books, I was providing value.  Someone across the county was getting a used book that they needed, and in return I got paid.  It was a win-win.
In 2007, I switched to FBA (Fulfillment by Amazon) and it was a game changer.  I was making so much more money with FBA.  Plus, it freed up my time.  I no longer had to store, pick, and pack my books.  Amazon did that for me.  It was almost too good to be true.
Between 2007 and 2010, sales were starting to roll in from selling books on FBA.
Life was good.
However, in 2011, I started to lose direction.  I was so use to the money rolling in from Amazon, that I had stopped doing what made me successful in the first place.  I stopped going to book sales and thrift stores.  I somehow magically assumed that the money would come no matter what I was doing.  I was wrong.
In 2012, I was broke and depressed.  I had to resort to asking family members for money.  Due to my financial situation, I had no choice but to get a JOB.  While it was a challenging and rewarding position, it was not for me.  However, it did motivate me to re-invent myself.  After one year, I quit.  I decided that I was going to make it as an entrepreneur and never look back.
In late 2013, I decided to go to thrift store and book sales and document the financial results on a blog.  I  also, started listening to business podcasts like Smart Passive Income and Entrepreneur on Fire while driving to the book sales and thrift stores.  These podcasts gave me some amazingly creative ideas on how to create content and monetize it.
In 2014, I followed through on an idea that I had for nearly two years.  I wanted to create a bulk listing software program for books.  All the FBA listing programs (at the time) were too slow for books, in my opinion.  I knew there had to be a better way.  The only problem was that I didn't know how to write a word of code!
So, I went on Upwork.com (an outsourcing site) and explained my idea on a job post.  The first two times were a failure.  None of the candidates were qualified nor understood my idea.  After almost giving up, I tried one more time and Bingo!  I found a programmer who understood my vision.  As a result, ScanLister was born in June of 2014.
My dream of becoming an entrepreneur with multiple streams of income was becoming a reality.  I was able to promote ScanLister to my audience that I had created from my blog.  And sales were rolling in.
I'm currently still selling books on Amazon FBA.  Although, now have a book-scouter and a book-lister that does most of the work.  I spend much of my time creating content on the blog and maintaining ScanLister.
So that's my story.  At least some of it:)