Writing condition notes can be the most time consuming task of listing on Amazon.
However, time is money, so there are two schools of thought:
 Buyers don't read condition notes, so it's best to use 4 or 5 boilerplate notes to save time.
 Buyers do read condition notes.  Therefore, if you write a detailed note, you will be able to list the item for a higher price and prevent negative feedback.
I don't know the answer to this; however, ScanLister does offer both options.  Now you can customize condition notes sentence by sentence (or phrase by phrase).  This will allow you to create more detailed notes for each item that you list.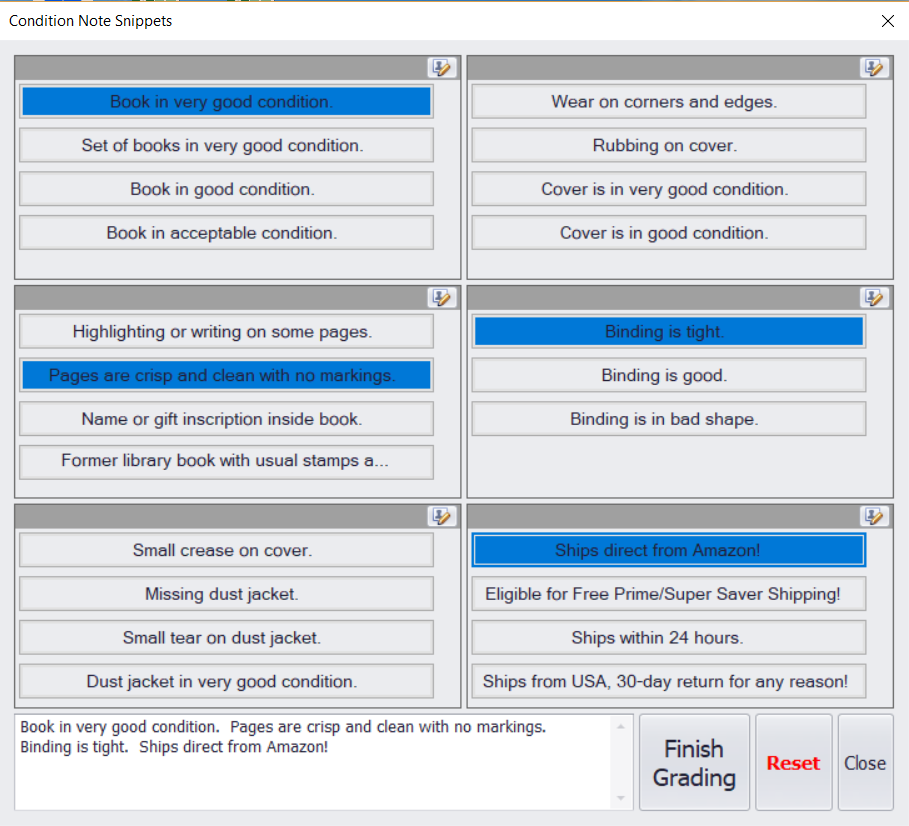 Here's how it works:
Click on a button to add the note snippet.
Click another button to add to the existing note.
View your finalize condition note on the bottom and finish grading.
Of course, you can edit each note snippet to your liking.  You don't have to use the default notes.
This new feature works on the Mac and Windows version of ScanLister.
Watch the video for a more detailed demonstration.
Try ScanLister free for 14 days.