Yep, it's that time again.  Time for a comment contest!
This time you have a chance to win a brand new Socket S800 Scanner.  These typically sell for over $200 new.  You can attach this to the back of your phone and use it for scouting purposes.
There will be two winners.  Each winner will receive a new scanner.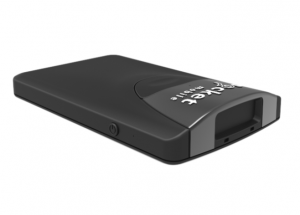 How to Enter
1.  Join the Book to the Future Facebook Group Here.
2.  Subscribe to the ScanLister YouTube Channel (click the button below).
3.  Leave a comment on this blog post.  Any comment will do!
How to Win
I will randomly pick two numbers using random number generator (Random.org).  For example, if the random number is 9, and you are the 9th person to comment – you win!
There will be two winners.
All comments must be placed before November 30th, 2018.
Winners will be announced a few days after the contest ends.
Small Print
Only one comment per person please.
You must join the FB group, Subscribe to the YouTube Channel, and comment on this blog post to be eligible to win.
Good Luck!